Meet AIEOP's Board of Directors
Each week we will be featuring one of AIEOP's board members as an opportunity to know their work as leaders of the association and as individuals part of the international pediatric oncology medical community!
MEET Dr. Elisa Tirtei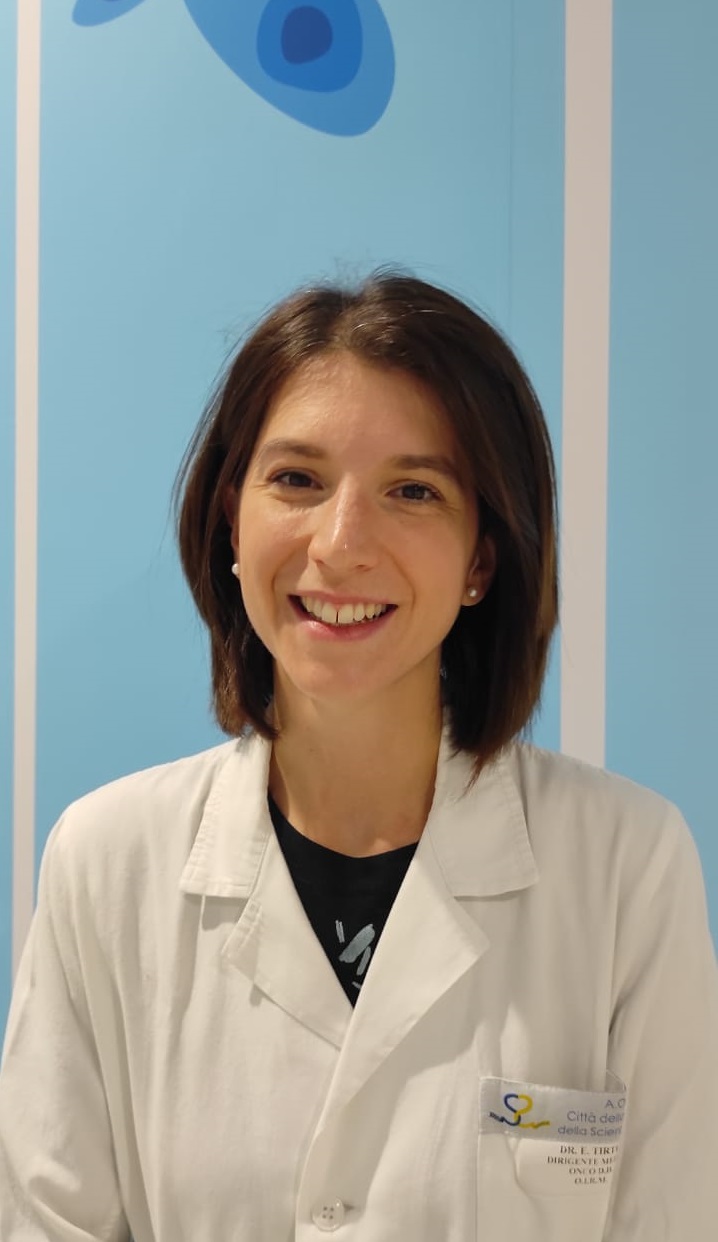 City: Turin
Institution: Regina Margherita Children's Hospital, Turin University, AOU Città Della Salute e della Scienza
Position: Medical Doctor, Pediatric Onco-Hematology Department
What is your academic and/or professional background (degree and specialty)?
After graduating with a degree in Medicine and Surgery from the University of Bologna, I moved to Turin where I attended the Scuola di Specialità di Oncologia Medica. During my training, I immediately dedicated myself to Pediatric Oncology with a specific focus on the management of early phase clinical trials (phase 1-2), which is why I also carried out a fellowship in Paris.
What is your focus or particular interests in your field?
My work is particularly focused on children and adolescents diagnosed with osteosarcoma and patients being treated with new drugs in phase 1 and 2 clinical trials. In addition,  I am part of the team that coordinates the genomic sequencing analysis of a national AIEOP study for bone sarcomas.
What are your specific tasks and responsibilities with the Board Directors?
My main role is first and foremost to participate in the decisions that we as the board of directors must make regarding the overall responsibilities of the association, bringing my own individual contributions to these decisions.
Specifically, I am involved with the annual AIEOP Days and the National Congress, and I represent a connection point between our scientific society and other European organizations and groups in which I actively participate.
What is your goal or hope for AIEOP?
I hope that AIEOP can grow as a scientific society by reaching more and more Italian professionals from different specialties for the highest level of multidisciplinary treatment and care for our patients.
AIEOP must continue in its role of widespread communication and connectivity between all the centers in order to be able to offer adequate and quality care to all Italian children.
In this moment of important scientific changes in the diagnosis and treatment of pediatric oncological diseases, it is increasingly necessary to "network" to provide even better patient care. Having a 360° network means the opportunity for sharing and building diagnosis and treatment protocols, guidelines and training projects for young specialists. 
What is your life motto or quote in which you live by a professional and individual?
Honestly, I don't have a one single life motto, but I believe these words reflect my beliefs: 
"I always thought that the first charity the patient should receive from the doctor is the charity of science. It is the charity to be cured as the patient should…" (Dr. Giancarlo Rastelli, Mayo Clinic)
And: "The only way to do great work is to love what you do. Going to bed at night saying we've done something wonderful, that's what matters to me." (Steve Jobs, Apple)
*** The AIEOP Board of Directors has the responsibility to achieve the statutory objectives and verify that the association's activities are carried out in compliance with the provisions of the statute and regulations. It is their duty to promote and encourage all initiatives aimed at increasing and enhancing the humanisation of care for the hemato-oncological children and their families.