MEET AIEOP'S WORKING GROUPS!
Each week we will be featuring two of AIEOP's 29 Working Groups and their coordinators as an opportunity for the international medical community to get to
know them and their important work!
Meet the Bone Sarcoma Working Group 
& 
Coordinator Sebastian D. Asaftei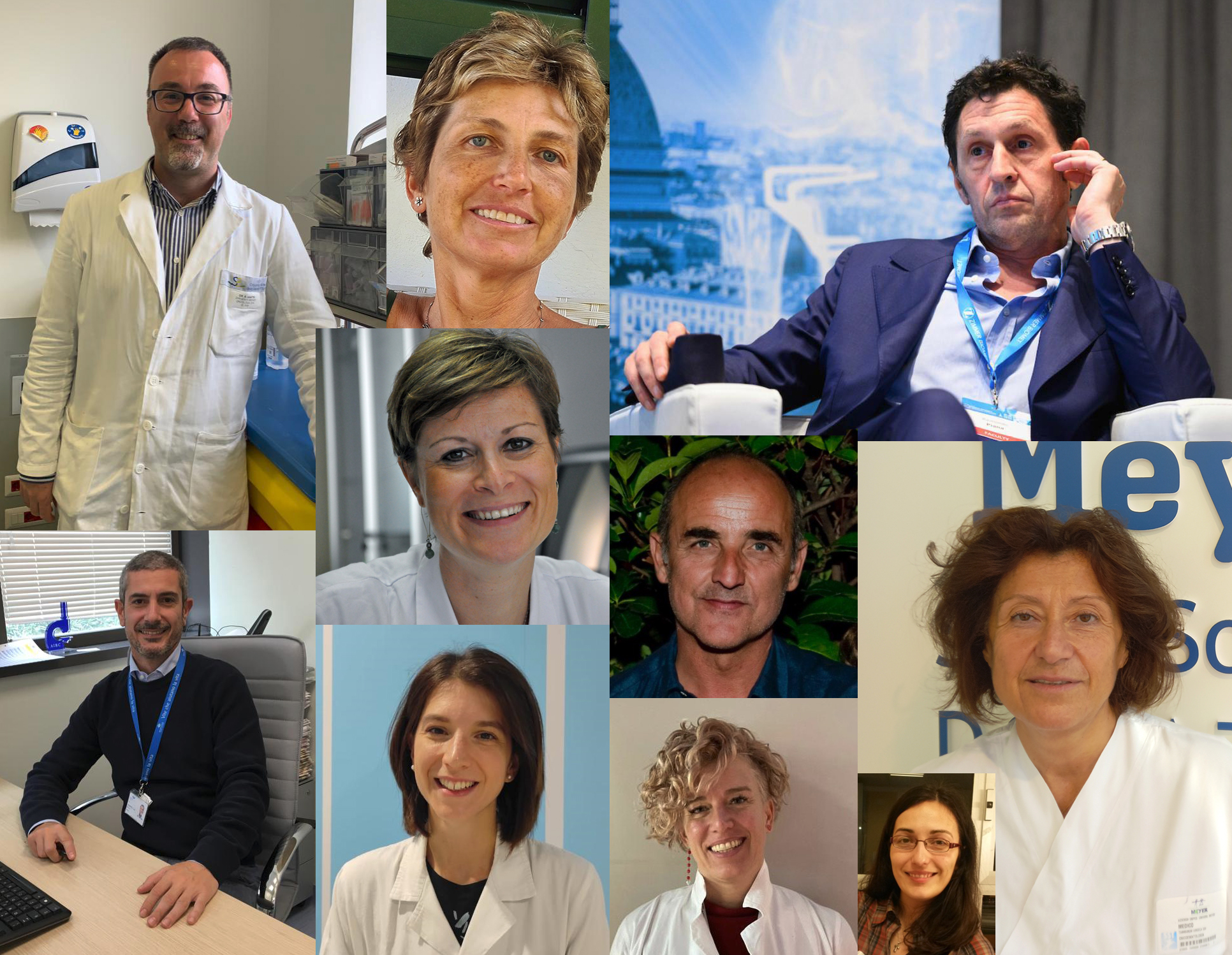 Tell us a little bit about your background as Coordinator of the Working Group?
The Bone Sarcoma Working Group has relatively recently been created as a response to pediatric / adolescent needs in patients with bone sarcoma. It works closely with the Italian Sarcoma Group (ISG) and is a bridge for the multidisciplinary group that includes surgeons, radiotherapists, physiatrists, physiotherapists, pathologists, and radiologists to offer the best possible treatment. Through its components, it is part of the Italian and international national structures of importance for what concerns bone sarcomatous pathology (pe. CTOS, EMSOS, ITCC, Accelerate, FOSTER Consortium, Euro Ewing Consortium, SIOPE, HIBiSCus).
I have been working since 2011 in Pediatric Oncohematology at the "Regina Margherita" Hospital in Turin directed by Prof. Franca Fagioli, one of the Italian reference centers for research and therapy for bone cancer. I took part in the Chemotherapy Department of the Rizzoli Orthopedic Institute (IOR) directed by Dr. Stefano Ferrari and I have actively participated in the last ten years in the drafting and processing of data from the Italian protocols.
What is the overall goal and in addition a specific current goal of the WG?
In order to illustrate the current goal of our WG I will start by retracing our past. We must remember that as an ISG/AIEOP group we have outstanding results in the field of bone malignant pathology both from the chemotherapy and surgical point of view. This has led to a dissemination of information of the highest quality that has enriched the entire Italian network with the drafting of national protocols. 
Currently the main objective of our WG is to expand and integrate our network at a European level by collaborating with the national groups both within the EURO Ewing Consortium (national coordinator Dr. R. Luksch) and the FOSTER Consortium (national coordinator Prof. F. Fagioli). Specifically, we are carrying out research projects and developing new international protocols to improve therapy and enhance quality of life for our patients.
Moreover, the specific objective of this WG is to standardize as much as possible the diagnostic and therapeutic procedures taking into account the specificity of each center. This harmonization will lead to homogeneous, detailed and precise information, essential to enhance research quality.
What has been your WG's greatest accomplishment?
I would say that since we formed the new WG (1 year ago) our greatest success has been the setting up of an interdisciplinary academic discussion on complex clinical cases of bone cancer patients through periodic virtual meetings, with the involvement of almost all AIEOP and ISG centers. This has led to a dissemination of information benefiting those smaller centers with less clinical experience in the treatment of bone tumors and to a multidisciplinary exchange of views between professionals.
What message do you have for the international medical community?
In the landscape of rare diseases, the collaboration between all professionals becomes crucial to achieve powerful results in the research field. Current initiatives on the use of genomics for predictive medicine and personalized therapies are already part of the future. The future impact of artificial intelligence algorithms on the various genomic and radiomic analyses is all yet to be discovered.