MEET AIEOP'S WORKING GROUPS!
Meet AIEOP's 
Immunodeficiencies 
Working Group  
Coordinator 
Claudio Pignata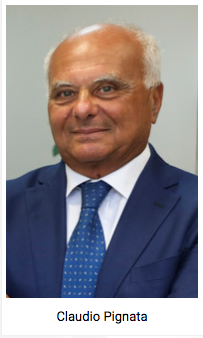 Tell us a little bit about your background as Coordinator of the working group?
As Coordinator of the working group I have the main task of promoting the recognition of the greatest number of patients with congenital immunodeficiency. Since the number of genetic diseases of the immune system has grown enormously in recent years – today 450 different forms are known – their recognition has also become more difficult in view of the great variety of warning signs.  I strongly encouraged the creation of an online platform for discussing complex cases aimed at acquiring a second opinion remotely for particularly complex cases.
What is the overall goal and in addition a specific current goal of the WG?
Continue to promote retro-prospective studies on the natural history and pathogenetic mechanisms of genetically based immunodeficiencies. Since we are dealing with a group of very rare diseases, teamwork is crucial for obtaining valuable information on the diagnosis and on the best therapeutic prospects for each disease. Alongside the scientific aims, our group is currently engaged in promoting the training of young experts in this sector both in the clinical and experimental aspects.
What has been your WG's greatest accomplishment?
Over the years, the WG has produced diagnostic-therapeutic protocols on a considerable number of different diseases or groups of diseases. It has produced guidance documents on general topics, such as vaccinations for the immunosuppressed or on the problems connected with the patient's transition from pediatric to adult centers, identifying the main critical issues for each group of diseases, which share similar problems.
What message do you have to the international medical community?
Congenital immunodeficiencies represent the paradigm of medical complexity and precision medicine, which require a continuous effort in updating the overall knowledge. The information we can obtain from studies on IEI gives an incomparable contribution to the growth of knowledge in the physiology of immune response. The strategy utilized to define in detail a novel immunodeficiency represents a new way to interpret the concept of diagnosis, based on the comprehension of the intimate disease mechanism of the individual condition rather than on the organ-based phenotypic classification.