MEET AIEOP'S WORKING GROUPS!
Each week we will be featuring two of AIEOP's 29 Working Groups and their coordinators as an opportunity for the international medical community to get to know them and their important work!
Meet the Rehabilitation Working Group
&
Coordinator Francesca Rossi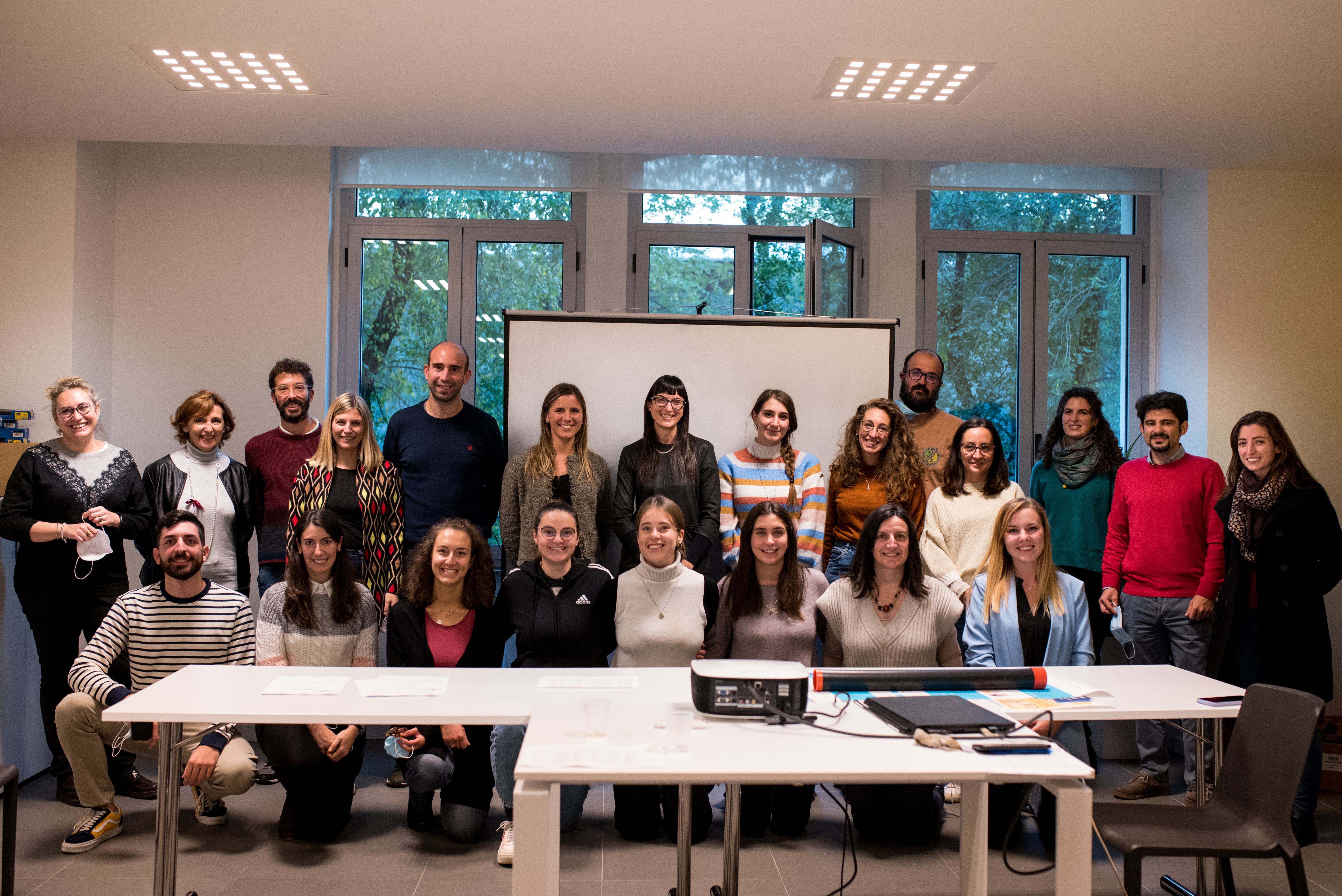 Tell us a little bit about your background as Coordinator of the Working Group?
I am a neuro and developmental therapist, and I have worked in the oncological field at the Città della Salute e della Scienza di Torino since 2003. Within the oncological field I deal with the rehabilitation evaluations and treatments of children and adolescents affected by different types of cancer, with a major experience with patients affected by leukemia and central nervous system tumors. I take care of children and adolescents both during hospitalization and after discharge, and during all cancer treatment phases including palliative care. I am involved in different research projects with both a clinical and coordination role. I am a member of the International Pediatric Oncology Exercise Guidelines (iPOEG) core group and of the SIOP Rehabilitation Task Force. I am one of the Rehabilitation working group founders, since its spontaneous institution in 2015. My work at local, national, and international level has also led to 10 scientific publications and to several communications at national and international meetings. I am a Peer-Reviewer for numerous journals about exercise and rehabilitation in the oncological field. 
My second field of expertise is the rehabilitation of children affected by neuromuscular diseases, where I am involved as a clinical evaluator in some research studies.

What is the overall goal and in addition a specific current goal of the WG?
The overall goals of our working group are to improve quality and outcomes of the rehabilitation treatment for children and adolescents affected by cancer and their families, reduce the disparities in rehabilitation pathways among the different AIEOP's centers, and promote research studies useful to improve clinical practice. From its constitution the group pursued these goals developing different projects. In 2016 we created the Italian translation of the "Pediatric Exercise Oncology Manual (POEM) – family version", to provide families a high quality information about movement and exercise during and after cancer treatment. In 2018 the WG made a consensus conference process to give some recommendations for evidence-based rehabilitation practice. Due to the importance of rehabilitation evaluation in defining treatment goals and strategies, between 2020 and 2021 the WG developed and validated the Functional Abilities Assessment in Pediatric Oncology (FAAP-O) scale, an assessment instrument tailored to the characteristics of our population of interest. To implement the family involvement in rehabilitation treatment and the adolescent's empowerment, from 2020 we developed the Reh-play project, which allows therapists to create individualized rehabilitative exercise programs indications, delivered by videos and written descriptions. 
A specific current goal of the working group is to perform a multicenter observational study with the aim to describe the outcomes of rehabilitation treatment for children and adolescents affected by cancer. 

What has been your WG's greatest accomplishment?
The WG's greatest accomplishment has been the celebration of the "The Italian consensus conference on the role of rehabilitation for children and adolescents with leukemia, central nervous system and bone tumors", which we performed in 2018. The consensus conference was a complex process that required two years of work and led to establish recommendations about rehabilitation evaluation and treatment, with the involvement of different kinds of healthcare professionals, social workers and families and patient representatives.
What message do you have to the international medical community or what is your hope for the future of your field of work globally?
A consistent number of children and adolescents affected by cancer experience a wide range of functional limitations that can arise both during and after treatments, which can last for short or long periods. These impairments can have a huge impact on the possibility to play, to speak, to move, to attend school or to establish deep relationships with peers. Many of these limitations  can be managed, reduced or resolved by rehabilitation, with a consequent increase in social participation and quality of life, both for children and their families. Our hope is that rehabilitation would not be an unmet need, but that all children with cancer can access an adequate multidisciplinary rehabilitation service to ensure they receive the best support possible to live a meaningful life.