MEET AIEOP'S WORKING GROUPS!
Meet the

 

Cellular and Molecular Biology

 Working Group
&
Coordinator Luca Lo Nigro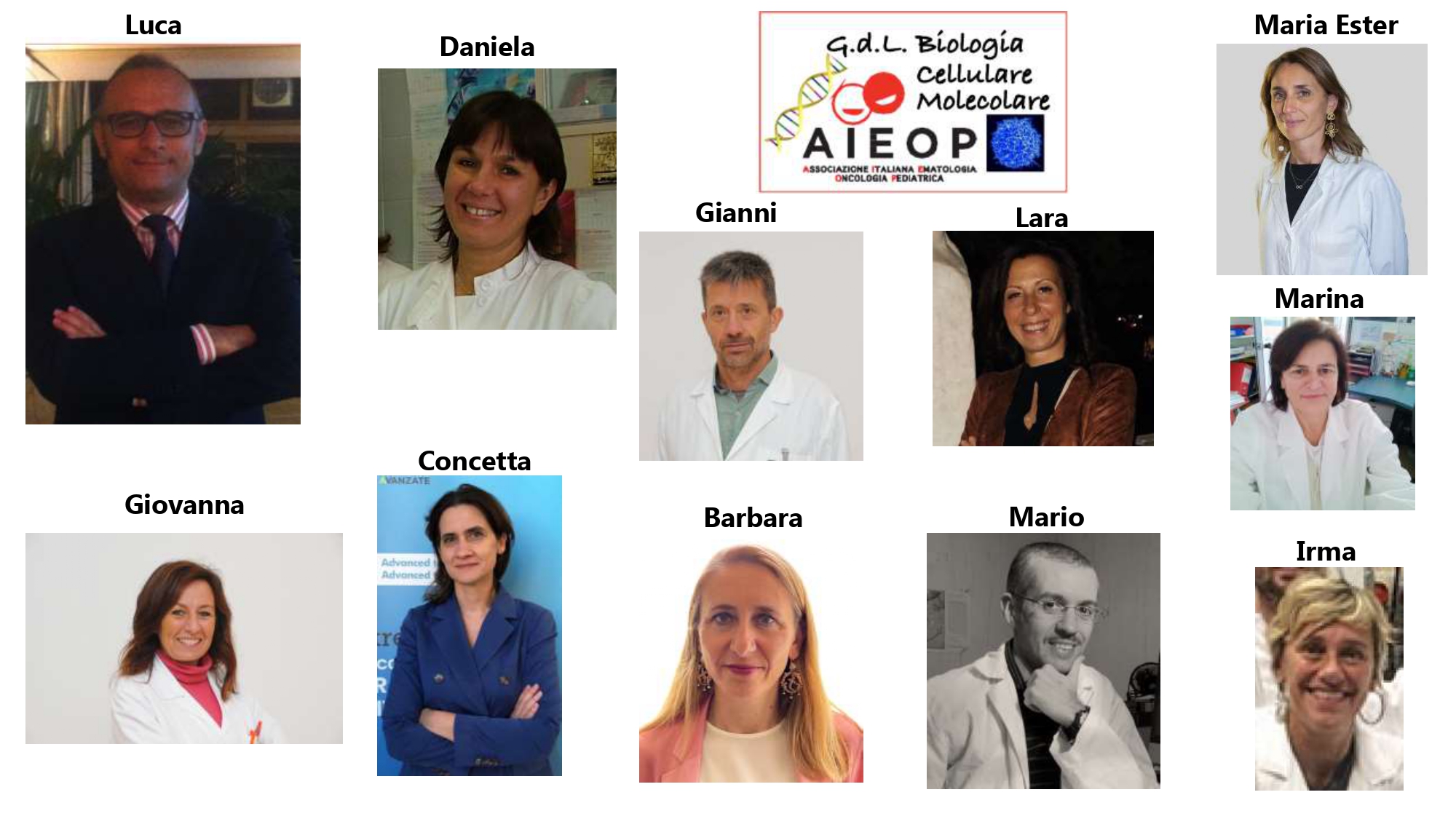 Tell us a little bit about your background as Coordinator of the Working Group?
Since my medical degree achievement, I have believed that biology plays a pivotal role in the future of pediatric oncology. For this reason, in 1992 my final thesis focused on a case of Li Fraumeni Syndrome and p53 germline mutation. It was an early step towards the current world focused on the characterization of germline mutations in children with cancer. Moreover, my background was mainly characterized by a long-lasting experience in detection of minimal residual disease (MRD) in children with Acute Lymphoblastic Leukemia (ALL). I spent several years in Monza (Fondazione Tettamanti) and Philadelphia (Wistar Institute + Children's Hospital of Philadelphia) to apply different methods for detecting MRD, during the 90s. Nowadays, all the protocols for ALL, both in children and in adults, are MRD-based for the final stratification of patients, treating them with the most effective strategy and reaching consequently higher rates of outcome. This experience was crucial for providing me the opportunity to be a member of the ALL Working Group since 1998, contributing with a long experience in the lab on Mixed Lineage Leukemia (MLL – now KMT2A) gene. A new generation of M.D.s are currently defined as members of Translational Medicine, and for this reason I was glad and honored to be firstly a member and then the coordinator of Molecular and Cellular Biology Working Group.
What is the overall goal and in addition a specific current goal of the WG?
The overall goal of the Cellular and Molecular Biology Working Group is to implement the Translational Medicine in Pediatric Hematology Oncology. The selected members are focused on "bench-side" of the diseases in the continuing attempt to translate the biological achievements into clinical practice. In line with this vision, one of the current goals is to identify the germline genetic variations of Cancer Predisposing Genes. Since it is a statement that more than 10% of children with cancer carried a mutation in cancer predisposing genes, our group is fully dedicated to collaborating with other AIEOP working groups in order to identify these cases who will need a specific protocol of interventions and surveillance. Moreover, our Working Group is currently focused on Precision Medicine and creating a survey, in order to initially perform a snapshot of Italian AIEOP Centers involved in diagnosis and treatment of pediatric cancer recurrence, which needs a targeted therapy. The final goal is to create a Molecular Tumor Board (MBT) including a multidisciplinary consensus on specific cases with a molecular biologist, pathologist, pharmacologist and pediatric oncologist. 
What has been your WG's greatest accomplishment?
Based on our mission, since 2009, our Working Group has been fully involved in organizing a meeting with biological issues to translate in the clinic. During this event, a two-day meeting entitled "AIEOP..in Lab", we used to treat biological aspects in comparison with clinical questions, and vice versa. The principal aim of "AIEOP..in Lab" is to serve as an open-access space for biologists who are deeply involved in pediatric hemato-oncology labs, and to provide a great chance to present their work to the AIEOP community. This event is also an opportunity for medical doctors committed to biology research in pediatric hemato-oncology.
What message do you have to the international medical community?
Our message for the international community is to foster a collaboration in order to increase translational medicine and to boost the two "columns of our temple: genetics and immunology". Thus, our mission is to identify as soon as possible the actionable genetic variations at both germline and somatic levels in order to offer "the best treatment to the best patient"; and to characterize the role of the immune system in the occurrence and eradication of pediatric cancer.